This product is a collection of eight cinematically edited talks on inner freedom and peace of mind. Taken from our previous 'Friday Night Live' talks, each talk goes into a specific topic around our wholeness of being including:
1. How to stop being a people pleaser
2. Non-Duality
3. How to flow through change
4. Letting go of resistance
5. Dissolving negative beliefs
6. How to stop judging yourself
7. How to be happy now
8. Igniting peace of mind

"I'm a great fan of Allan Watts, and his works opened my eyes to this reality. But you guys have a lovely simplicity that really makes it accessible!"
-Jim Marjoram
Resilience: How to deal with difficult or gritty life experiences
Emotional Balance: How to get into 'heart coherence'
Self-Love: How to accept and embrace all of you
Peace: Igniting an inner silence
Expansion: Uncovering an increase in consciousness
Connection: Experiencing your 'entangled' nature within a universal intelligence
In a nutshell- You will just feel better within, handle things easier and have less on your mind!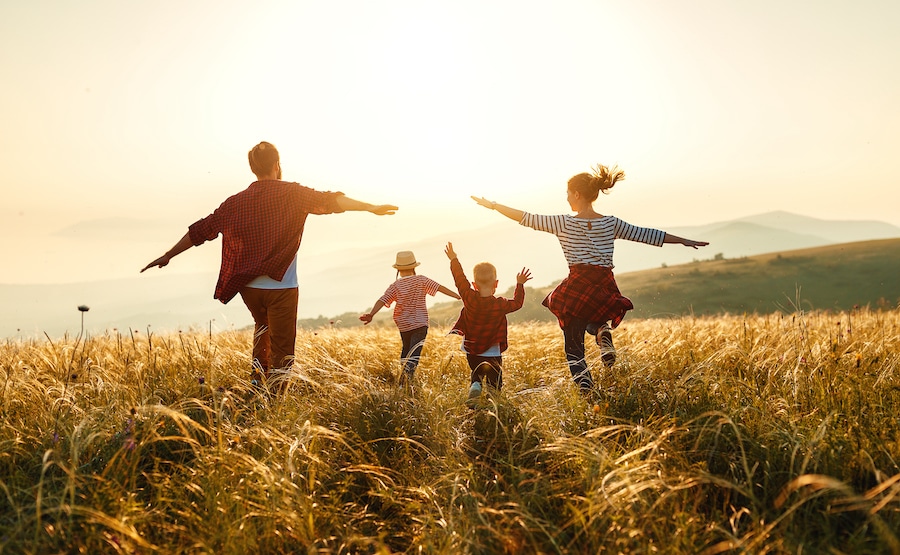 "I am so relieved, and these talks are so beautiful. I hope these videos go crazy viral! I have no words to describe how delighted I am feeling right now!
-Amit Jha

"Utter Simplicity! I'd like to second Amit and share in his joy. Yes the utter simplicity of it, but more than that because it's not another technique!
-James Reed
View on any device on or off-line!
 Download the app and view on the move, or just watch on your home desktop computer

Watch the videos and listen to the audios without being on-line!
Listen to the audios with your phone screen off
Access to an in-app community of others on this specific course (no need for FaceBook!)
Chart your progress with day to day wellbeing and check ins and see your peace of mind increase over the 28 days.
Your personal access to peace of mind in your pocket and wherever you go- even with out any internet connection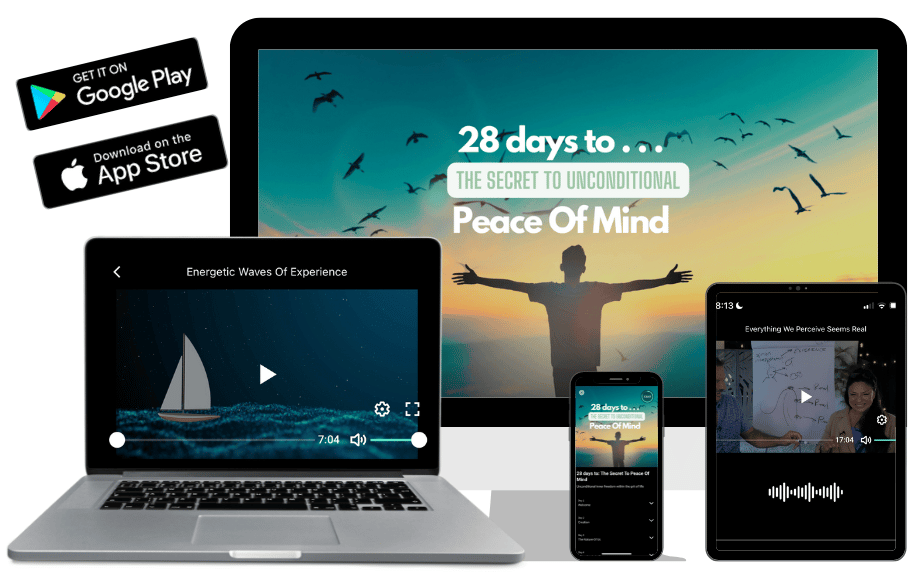 "Powerful! I had a very powerful insight while watching this short video. This insight has shaken the very foundation of my identity- in a good way!."
–Nitin Divekar
We are a married couple, authors and entrepreneurs. Jules had a near death experience and came back with a full recollection of everything she experienced on the 'other side' in essence the non-physical laws that govern physical reality and the human experience. Rudi originally trained in many modalities including Clinical Hypnotherapy, NLP, and Psychology then qualified and trained others in Mindfulness Meditation, Reiki, Chi Gong, the Three Principles and Non-Duality. 
Together we are authors, international speakers, and run an accredited training academy based out of Hawaii. We have both had direct experiences of states of consciousness you could define as 'oneness' or 'altered states' and we bring this expanded perspective to the trainings, while keeping it grounded and complimented by science based studies.

"Amazing Clarity!!! So simple, so clear, and graspable!!! Thank you so much!!"
-Quinn Jacobs
Are you ready to release more inner freedom?
Yes. Once enrolled it is SUPER user friendly, no tech skills needed. Just press play to listen to the audio or watch the videos!
Please select how you wish to enroll below (pay in one go or in installments)
You will be taken to a page where:
a) if you are a previous customer you will be asked to log in to pay- then after payment taken directly to your 'Learn' page where you will see this product
OR
b) If you are a new customer please select 'sign up' and enter your details, pay the amount, and then you will be automatically taken to the course or your 'Learn' page if you have bought more than one product
The system will recommend that you download the app- it will be up to you if you want to or not.
No! You are welcome to watch the training without downloading the app on your home laptop or desktop computer. However if you use a mobile phone or tablet we definitely recommend downloading the app (which the system will ask you to do when you buy a course), as this will release the full benefit of the program while on the move