Many of us, if not all of us suffer from stress in one form or the other, in fact research has shown that a massive 94% of people reported feeling chronic stress at work, and 79% that their stress was negatively affecting their relationships. A little stress can be helpful to a degree in motivating us to finish a deadline or sharpening our senses, however often we experience more than a little and it can be debilitating to our body, mind and indeed our life.
This short course has been shown to:
Reduce negative stress

Reduce burn-out

Increase peace of mind

Increase resilience
It's for people wanting to have less stress by understanding the fundamental nature of stress and also implementing some self-care strategies to help calm the mind and reduce stress in the body.
How to reduce stress
How to increase personal energy levels
How to calm the mind
How to get out of burn out
How to find Peace
The foundation of this short course is to ignite insights in you that help you perceive your stress completely differently, by really understanding how we perceive stress, not just with our cognition but from a deep embodied (in-the-body) way that reorganizes how we perceive and experience stress. You will just feel better within, handle things easier and have less on your mind!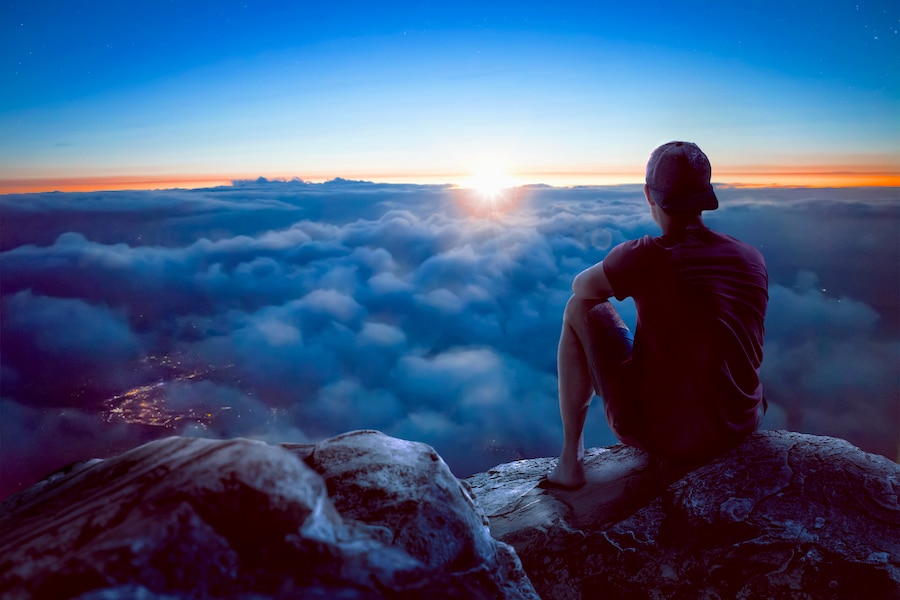 Wholistic Approach To Stress
We look at all-that-we-are mind/body/spirit to leverage a much broader and 'wholistic' approach to our inner and outer worlds, where we seek not to ignore our inner feelings but instead see them as messengers trying to tell us something we may be ignoring and embracing that we are energy beings with a physical body and how both as one can be cultivated, nourished and supported.
Wholistic Multimedia Learning
This course has insight-based videos, animated metaphors, audios, contemplations, and meditations, it utilizes our heads and hearts to experience deeper, more embodied learning. Knowledge learned in the head may be factual or informational, but when that learning becomes a 'knowing' within our hearts it then has real-life day-to-day results- this is how this course is set up.
Are you ready to let go of stress and experience more peace of mind- even within the noise of life?
View on any device on or off-line!
 Download the app and view on the move, or just watch on your home desktop computer

Watch the videos and listen to the audios without being on-line!
Listen to the audios with your phone screen off
Access to an in-app community of others on this specific course (no need for FaceBook!)
Chart your progress with day to day wellbeing and check ins and see your peace of mind increase over the 28 days.
Your personal access to peace of mind in your pocket and wherever you go- even with out any internet connection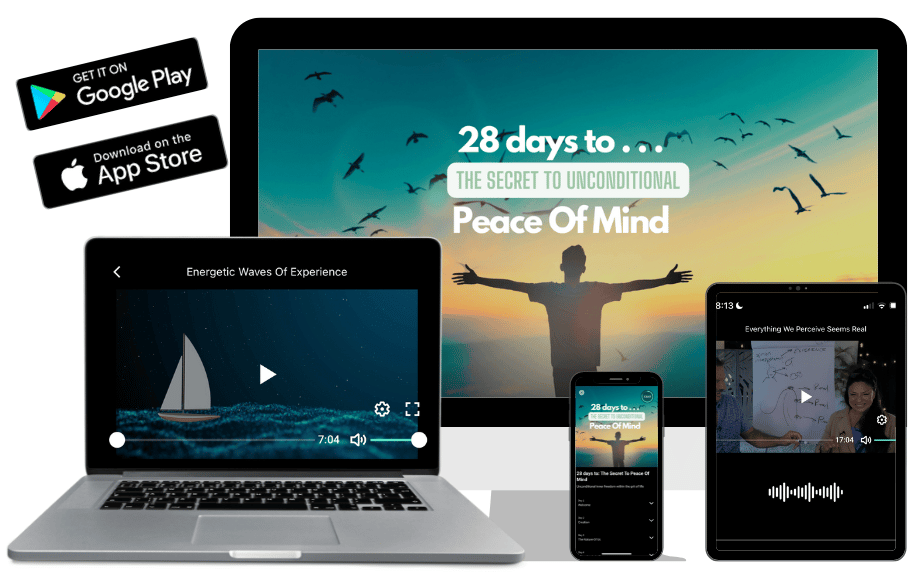 We are a married couple, authors and entrepreneurs. Jules had a near death experience and came back with a full recollection of everything she experienced on the 'other side' in essence the non-physical laws that govern physical reality and the human experience. Rudi originally trained in many modalities including Clinical Hypnotherapy, NLP, and Psychology then qualified and trained others in Mindfulness Meditation, Reiki, Chi Gong, the Three Principles and Non-Duality. 
Together we are authors, international speakers, and run an accredited training academy based out of Hawaii. We have both had direct experiences of states of consciousness you could define as 'oneness' or 'altered states' and we bring this expanded perspective to the trainings, while keeping it grounded and complimented by science based studies.
Are you ready to let go of stress and experience more peace of mind- even within the noise of life?
Yes. Once enrolled it is SUPER user friendly, no tech skills needed. Just press play to listen to the audio or watch the videos!
Please select how you wish to enroll below (pay in one go or in installments)
You will be taken to a page where:
a) if you are a previous customer you will be asked to log in to pay- then after payment taken directly to your 'Learn' page where you will see this product
OR
b) If you are a new customer please select 'sign up' and enter your details, pay the amount, and then you will be automatically taken to the course or your 'Learn' page if you have bought more than one product
The system will recommend that you download the app- it will be up to you if you want to or not.
No! You are welcome to watch the training without downloading the app on your home laptop or desktop computer. However if you use a mobile phone or tablet we definitely recommend downloading the app (which the system will ask you to do when you buy a course), as this will release the full benefit of the program while on the move